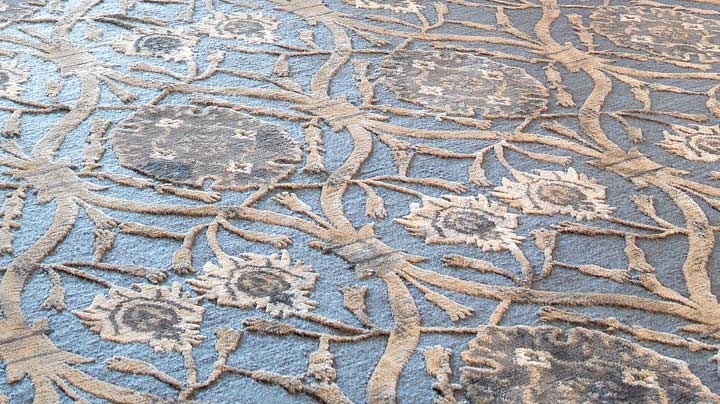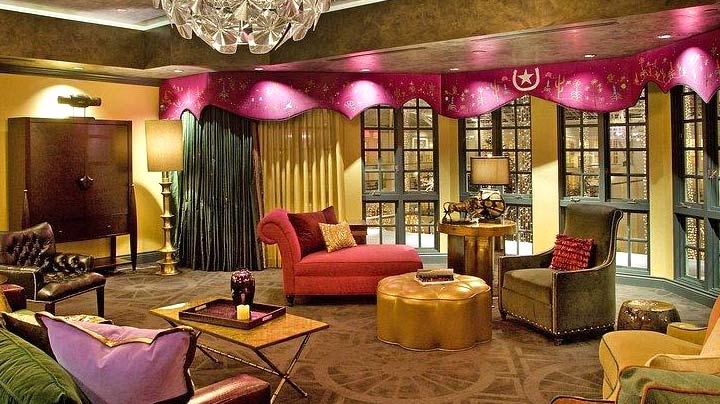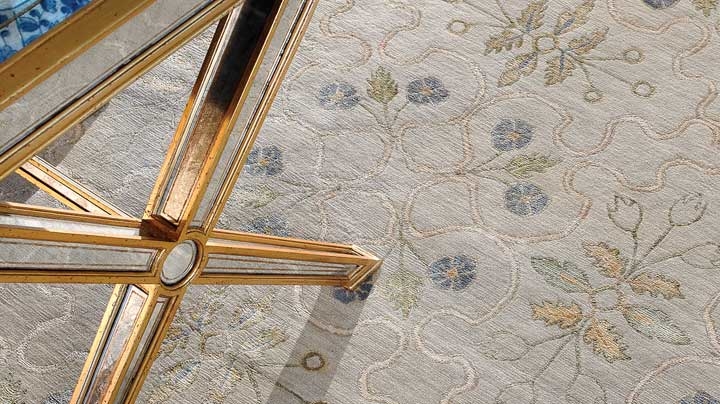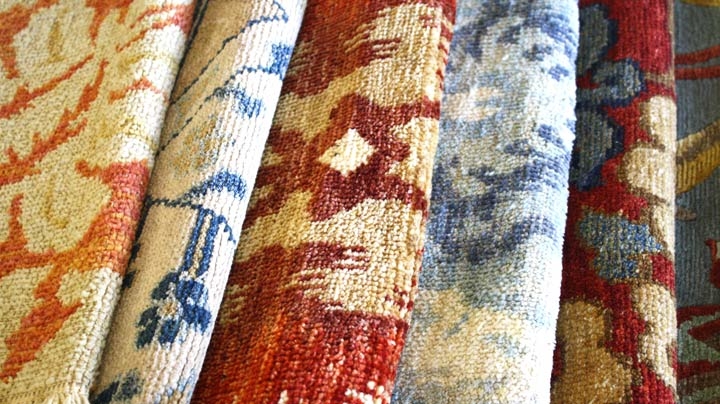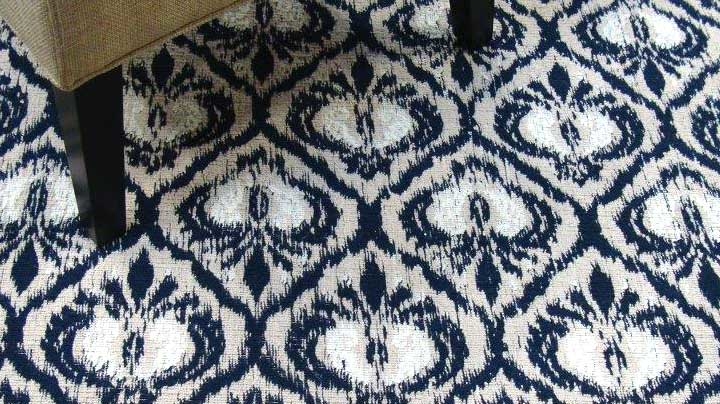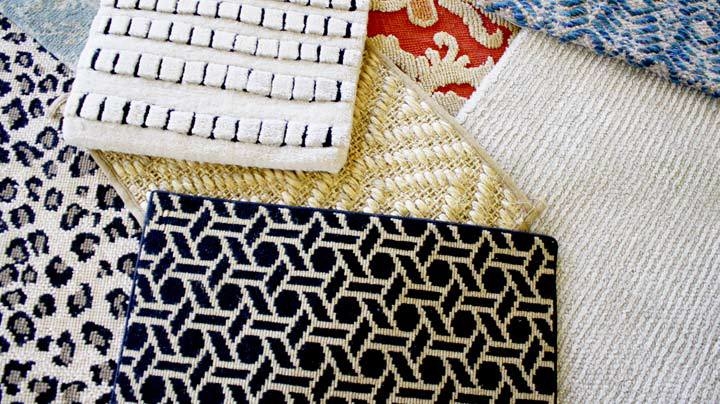 AMINCO
A new collection of stocked, casual style rugs; hand woven in New Zealand and at a price you can afford. Learn more.
BELLAIRE DYNAMIC
A fashion forward line of leather rugs in a kaleidoscope of patterns and colors. These rugs are made of Argentinean leather but fabricated in North Carolina for fast service and American workmanship. Learn more.
BELLBRIDGE
New Zealand wools both Wiltons and tufted in interesting colors and textures. Residential and commercial, providing great answers for LEEDS certified projects. Learn more.
BLOOMSBURG/SILVER CREEK/TUVA
From wiltons to high end commercial carpets. Learn more.
CAVAN
Heavy textured wool and felted wool wide broadloom and rugs. Learn more.
COURISTAN
A broad base line, covering all the bases of decorative carpets. Learn more.
CRESCENT CARPETS
A stunning group of patterned carpets totally unique in styling. Learn more.
DMI
Sisals and natural fibers plus flat woven wools. Learn more.
DISTINCTIVE CARPETS
Available to the design trade only an array of well priced broadloom, runners, and rugs. Learn more.
EMMA GARDNER DESIGNS
Beautifully inventive Tibetan wool and silk rugs. Learn more.
GLEN EDEN
Glen Eden provides residential and contract wool with a large running line color palette. Also in house dye facility allows for quick custom colors and custom options. Learn more.
HEREFORD RUGS
Custom wool and wool silk Tibetan Rugs unique jute broadloom and custom color handwovens. Learn more.
HIBERNIA CARPET MILLS
Fine New Zealand and British wool products, great values, made in America. Learn more.
HOKANSON
Beautiful hand tufted rugs with more color options than imaginable.  Quality and design beyond compare. Learn more.
JD STARON & THE HARCOURT COLLECTION
Extraordinarily beautiful rugs designed by a master. Antique reproductions from Bessarabians and Agras to modern Bhutans. One more phenomenal than the other…A MUST see! A new exclusive collection of broadlooms from silk to Tencel to wool all beautifully tailored very different. Learn more.
MARK INC
An exciting collection of some of the most beautiful wiltons offered in the industry. Learn more.
MICHAELIAN & KOHLBERG RUGS
Wonderful array of handknotted rugs. Learn more.
NEW MOON RUGS
Transitional and timeless Tibetan hand knotted rugs from elegant traditional wool and silks to tribal patterns beautifully executed. Learn more.
NATURAL CARPET COMPANY
A collection of handmade abaca rugs some stocked–also raffia and wool. Learn more.
PRESTIGE MILLS/CONCEPTS/WEAVETUFT/LARSEN/MISSONI
RIVERIA CARPETS
A new player in the US carpet market. This fast growing line with 14 current styles going to 30 total by theend of 2016 in a broad array of tufted, handmade and Wilton products. Learn more.
ROSECORE
Rosecore carpets features  and extensive array of wiltons and sumptuous elegant broadloom. Learn more.
SAXONY
Saxony provides a broad range of products from handsome jutes and textured wool broadloom carpets to patterned wiltons. Learn more.
SILK ROAD CARPET AND RUGS
A new and exciting company dedicated to the residential + hospitality design industry procuring only the finest custom handcrafted carpet and rugs made of material from around the world. Learn more.
SURFACE DESIGN INTERNATIONAL
A designer only line covering tufted, flat weave and Wilton products at extremely competitive pricing. All products are heavily stocked for quick service of orders. Learn more.
TRUE NORTH TEXTILES
Custom handwoven in the NorthWest US beautiful new renditions of old weaves. Learn more.
TUFENKIAN ARTISAN RUGS
A vast array of beautiful Tibetan and Armenian rug designs from contemporary to arts and crafts and traditional designs. Some are stocked in the US. Learn more.
---
Lenos Limited Fine Floor Covering
Showroom Location: 6518 Highway 100 Nashville TN 37205
Showroom Hours: 10am – 5pm (or by appointment)
Phone Contact: (615)-353-9395
Fax: (615)-353-9624
Email Contact: info@lenosltd.com